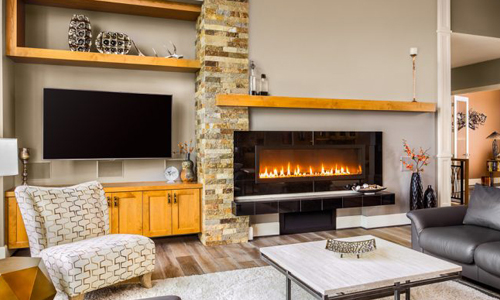 GTA Electric Fireplaces is your local fireplace company that is proudly supplying high quality wall-mounted electric fireplaces to customers. We have one of the largest fireplace showrooms in GTA which is equipped with a collection of leading brands, such as Sierra Flame, Napoleon, Amantii, Dimplex, TOSO and more. We are committed to your total home comfort with a truly durable fireplace that maintains a flair of warmth in your interiors.
We are proud to say that our products surpass the industry standards when it comes to performance and efficiency. More than anything, we want you to feel confident in choosing us and our products for all your fireplace needs.
Our Mission Statement
At GTA Electric Fireplaces, we are committed to deliver high-quality products and employ a team of trustworthy and motivated members. We value the importance of building long-term relationships with our clients and do so by providing 100% satisfied and reliable services. We display respectful behavior, fair dealing and courteous service while serving each of our clients
Our Vision & Values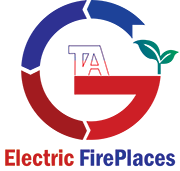 Our vision is to inspire and enhance the most memorable experiences people enjoy in their home with a pleasant warmth of electric fireplaces.
We are committed to providing quality products combined with an honest and fair pricing. We are extremely proud to be recognized as one of GTA's largest fireplace showroom and dedicated to your comfort and luxury. We are grateful to every client who rely and count on us for our honesty, dependability, and integrity.
We Are Simply The Best Fireplace Suppliers
Whatever be your choice, we can help you find the best electric fireplace in your budget. From freestanding to wall-mounted and outdoor fireplaces, we have them all. We can even help you dream up a new fireplace and space and turn it into a reality.
Call To Know More About Our Company!